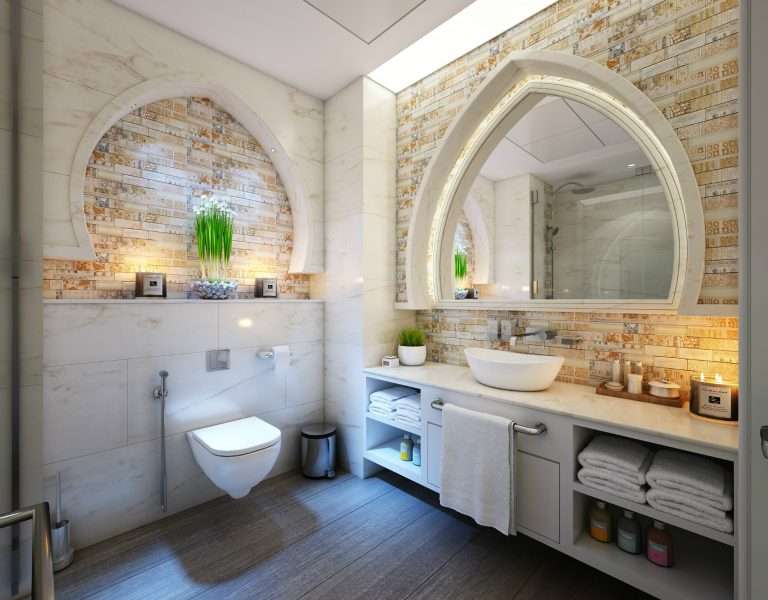 The first home is special; we want to put our unique touch to it and make it as comfortable as possible. Amazing bathroom ideas for your first bathroom are top among the things we consider when organizing our first home. The bathroom is the place in the house we visit at least three times in a day. You should make it as beautiful and functional as you can within your budget.
Basic things to consider for bathroom renovation
– Plumbing
The first thing to look at is the plumbing in the bathroom. A home may have a modern exterior but contain substandard or old plumbing that you need to fix before you do anything else. Get a contractor to look at the pipes and tell you whether you need to change them or not.
If you find that the plumbing is sound, you can start renovating the bathroom. Look up amazing bathroom ideas you can use to transform the bath space. Start by going over all existing features and finishes and find out what you can keep and what you have to let go. If something is still in good condition, then maintain it. It doesn't make sense to get rid of something that is still functional. For example, why uproot the taps if they are still in good shape?
– Permits, work plan and contractor
The next thing you do before any work begins is to make a plan. A renovation plan will guide you on the budget for your bathroom renovation project. It will also help you have a clear picture of the results you want for your new bathroom. Otherwise, you will work in a confused manner, and the project will take longer than necessary.
Once your plan is in place, then find out if you need any special permission from the local authorities. When you get the go-ahead, you can find a reliable contractor to use in the project. Ensure you use a professional with vast experience and fantastic references. One thing that makes renovation hard is using unreliable contractors and workers. So make sure you get the best you can find for the money that you want to spend. Also if possible consider doing the work yourself. Some amazing bathroom ideas such as repainting, installing shower panels or fixing cabinets are easy to do and do not require you to hire someone.
There are a lot of beautiful and functional features you can put in your bathroom. Start by thinking about the basics which are adequate counter space, good lighting, enough sinks, a great shower or bath area and storage space. These form the basis of what you need for your bathroom.
Important things you need to have in your bathroom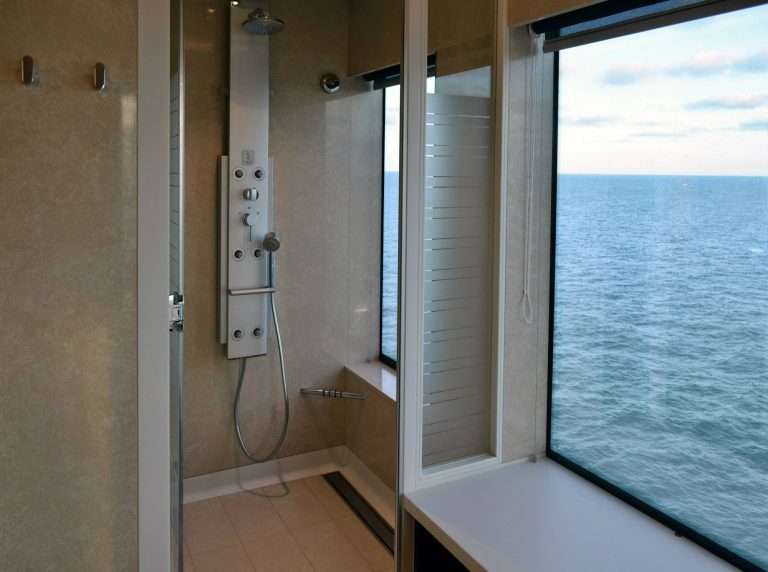 – Lighting for the bathroom
A bathroom needs to have plenty of natural light as well as good artificial lighting for night time. Natural lighting means having windows or ventilation spots that let in a lot of light and fresh air. You can add lighting fixtures throughout the room for night time. For example get an impressive chandelier as the primary light source. light up shower head are a cool lighting idea as well There are inexpensive chandeliers you can use in the bathroom for a different look. Also, use mood lighting to illuminate something special in the room such as a unique art piece or flower arrangement.
Get some sconces for the vanity area that you can fix above the mirror or beside it. These lights will illuminate the countertop area and make it easy to use the mirror. You can also choose colored bulbs as you don't have to use the conventional white bulbs. Pick LED bulbs as they save energy and provide enough light without being too bright.
The bathroom needs soft lighting as it suits a relaxed mood best. Makes sure that the light fixtures you use are for the bathroom. They should not let moisture in as it can cause electrical accidents. Ensure that there is enough light so that every corner of the bathroom is lit up and you can see everything even right into the cabinets and under the sink.
– Sinks and storage space
If you can install twin sinks in your bathroom – do it! They are great for use when you have more than one person in the bathroom. Make sure your counter space is broad enough to hold accessories such as toothbrushes, face wash, shaving razor, aftershave and other toiletries you need close to the sink at all times.
You can have storage space underneath the sink area where you stash the bathroom essentials such as cleaning products and tissues among others. Instead of having doors that open outwards install sliding doors on your cabinets to save space. Doors that open outwards from cabinets under the sink area often become hazards because people keep leaving them open. If you have sliding cabinet doors, you clear the path so people can walk around without getting their ankles and knees hit.
– Shower panels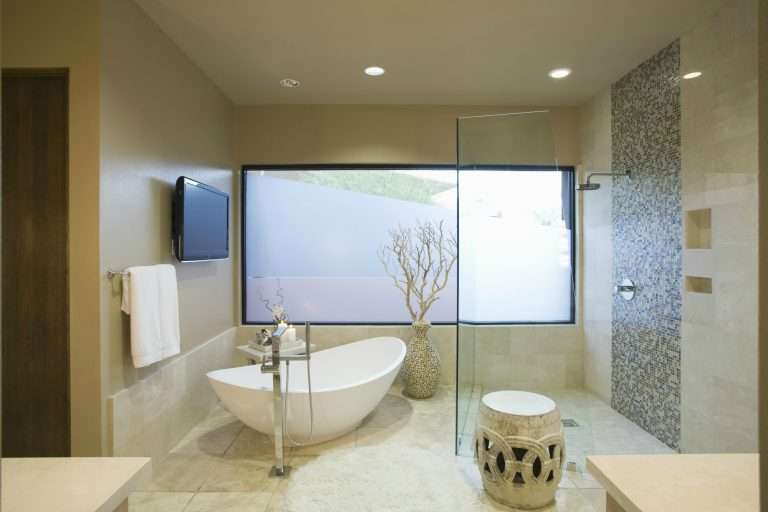 Install shower panels in your shower stall to increase the functionality and comfort of your bathroom. These panels come with a variety of features to make your bath time special. Some have massage jets; other steam dispensers while others have thermostatic controls. They also come in a variety of finishes such as stainless steel and antibacterial coating that keep away mold and are easy to clean. Shower panels are also easy to install, and you can mount them on any space in your shower area. They come in different sizes so even if you have a small bathroom you can still have one. consider a hard water shower filter to help with your Shower
– Flooring for the bathroom
Any amazing bathroom ideas for your bathroom floor should target waterproof, stylish and safe flooring materials. Get textured floor materials such as sheet vinyl, ceramic tiles or linoleum among others. Make sure the floor material matches the colors you have in mind for your wall paint, shower tiles, and other décor items.
– Energy saving options
Consider installing energy saving items in your shower. For example, you can fit in low-flow shower heads that conserve water when you are showering. Low flow toilets are also a good option as they cut down on the water you use when flushing. Even consider using energy-saving light fixtures and also install solar panels to help you with water heating if you live in an area that gets a lot of sunshine each day.
– Colors and accessories for the bathroom
Once you finish with the basics, it's time to add some color and accessories to the bathroom. A bathroom renovation is not complete without adding plush mats. They should be absorbent and beautiful as well as blend in with the rest of the bathroom décor.
It's advisable to use colors in the bathroom that match with your tiles and the paint you choose for the walls. You can try soothing colors such as green, maroon or blue. Yellow and red colors are great when you need to brighten the bathroom.
It's also good to have some plants in the bathroom as they bring some life into the area and brighten it up in a unique way. Also, buy some dispensers for items such as toothpaste and shower gels. There are also lovely and colorful bathroom organizers you can use in the shower stall to keep your soaps, scrubs, and gels in one place.
These are just a few amazing bathroom ideas to consider when renovating the bathroom in your first home. The bathroom is the place in the house that we must visit every day. Every person that comes to your home is also likely to use it. Therefore, make it as beautiful and functional as possible.