Having a towel warmer can be a great thing, especially during the winter. Imagine getting out of the shower in a cold winter morning and having to wrap yourself with a cold towel. There's nothing worse than that, right? Well today we are going to look at the best towel warmers so you can overcome this problem and make your showers feel 10 times better. check out the best shower heads here
Towel Warmer – Try one you never go with out
There are a lot of different towel warmers that can be fitted into different kinds of bathrooms, and today we are going to find a suitable one for your bathroom. We are going to list the best and affordable towel warmers based on their price, quality and functionality. Let's get started.



Warmrails HW/SW Kensington

5. Brookstone Towel Warmer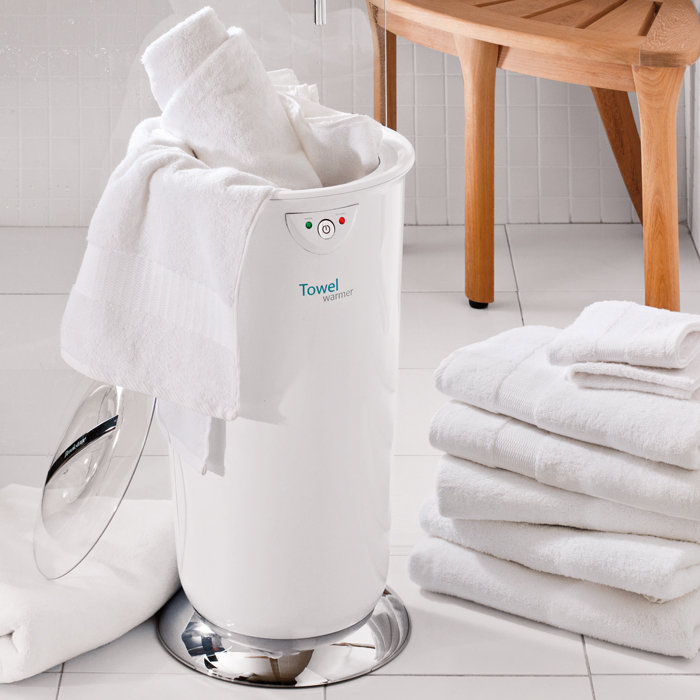 At number 6 of our best towel warmers list we have a product by Brookstone. This is a basic one that does the job well and fast plus is affordable. It can warm up towels up to 120 degrees or around 48 degrees Celsius in under 10 minutes, so putting your towels inside this before you take a shower will make them ready when you get out of the shower.
The product is small (like most of the towel warmers) and you can fit it in the corner of your bathroom easily. Even though it's small you can still fit 2 big or maybe 3 small towels inside it without a problem.
You can also put smaller blankets or bath robes inside this warmer, and it will do the job properly. What I liked about this product is that it has the auto turn-off feature, which will be helpful for people that forget to do things, so if you forget to turn it off, it will turn off by itself when it starts to get too hot.
Overall it's a good towel warmer, but some people have noticed that it has a burning plastic smell on the first uses but it goes away with time. This is a common problem on a lot of plastic products, especially coffee makers.
The durability is not so good, so if you plan to use this for 10 years this just isn't the correct one for you. But i would say it's worth the price.
4. Elite Hot Towel Cabinet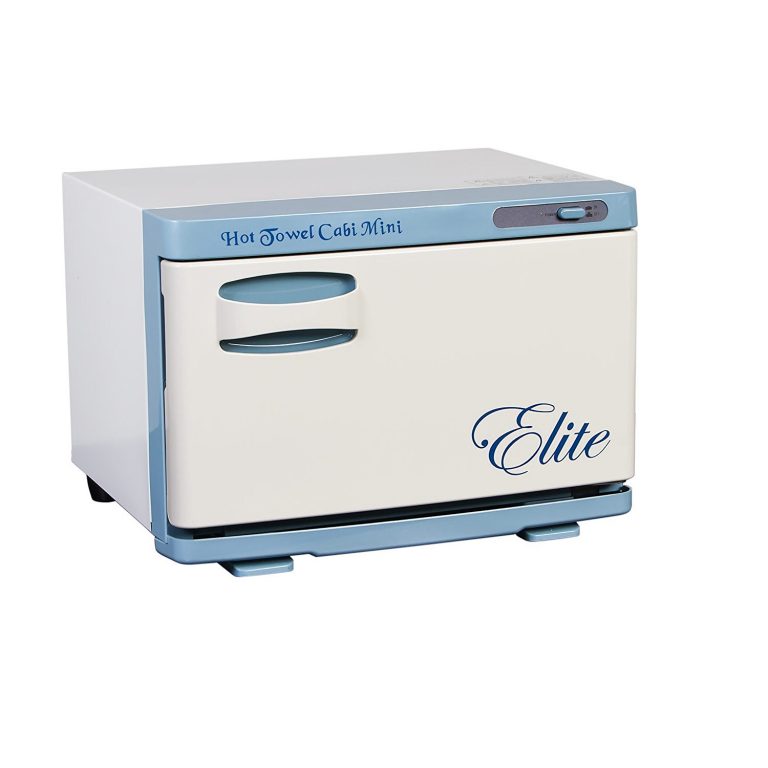 This is another great and small towel warmer that can be fitted into small bathrooms. This is mostly designed for warming face-sized towels, but bigger towels can be fitted into it without a problem too. You can fit in up to 12 face-sized towels inside it, and it will warm them in a very short time. This might not be a good choice for people that only want to warm huge towels because you just won't be able to fit in many of them. It's still suitable for 3 to 4 of them though!
This mini towel warmer is small and light, so you can take it around your house whenever you like. You just need a power socket and you're good to go.
The Elite Hot Towel Cabinet has been in the market for over 5 years now, and a lot of costumers were very happy with it, giving it all positive reviews all over the internet. I would say it deserves all the love it gets because I literally can't find any flaw on it. It is extremely durable and it can be a perfect option for people that own small motels that need to warm towels consistently.
It takes around 10 to 15 minutes to completely warm up a towel, so that's pretty fast for personal use. If you are the owner of a hotel or a bigger guest house then this one won't be a good option for you because you can't warm up too many towels at the same time and i would recommend you to look for a bigger one.
3. Tispro SX1000
Towel Warmer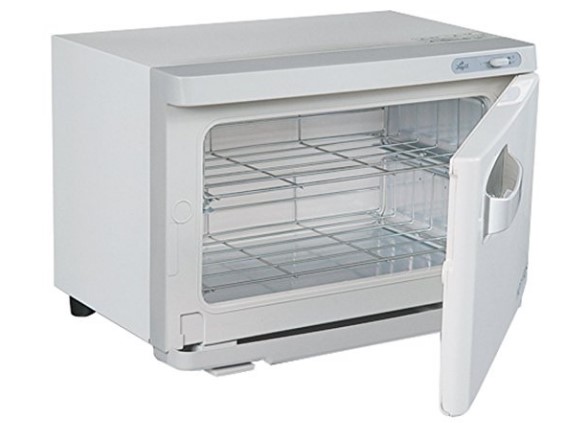 At number 3 of our best towel warmers list we have another cabin style warmer. The Tispro SX1000 is a great option for people that want to use it at home, but it's not limited only to that. If you want it for larger houses or motels, then you can get the double version of the Tispro which is basically two in one.
What I mostly liked about this product is that it also sterilizes the towels while warming them so it burns every germ out that may be found on the towels. Not many towel warmers have that feature, so I'd give a +1 to Tispro for thinking that out.
People have been saying that it makes the towers smell but we tested it and found that to be completely false, so if you're sensitive to smells (like I am), you won't have any problems with using this towel warmer.
It can warm up towels in around 30 minutes, which is longer compared to other warmers, and this might be a small problem if you're impatient. So unless your showers last 30 minutes, maybe this won't be a great choice for you. If you put the towels in it 20 minutes before you go in the shower, then it's the perfect one.
It has basically everything, and I would rate it a 10/10 if the warming of the towels was faster, but that's not a huge problem.
2. Warmrails HSKS Kensington Towel Warmer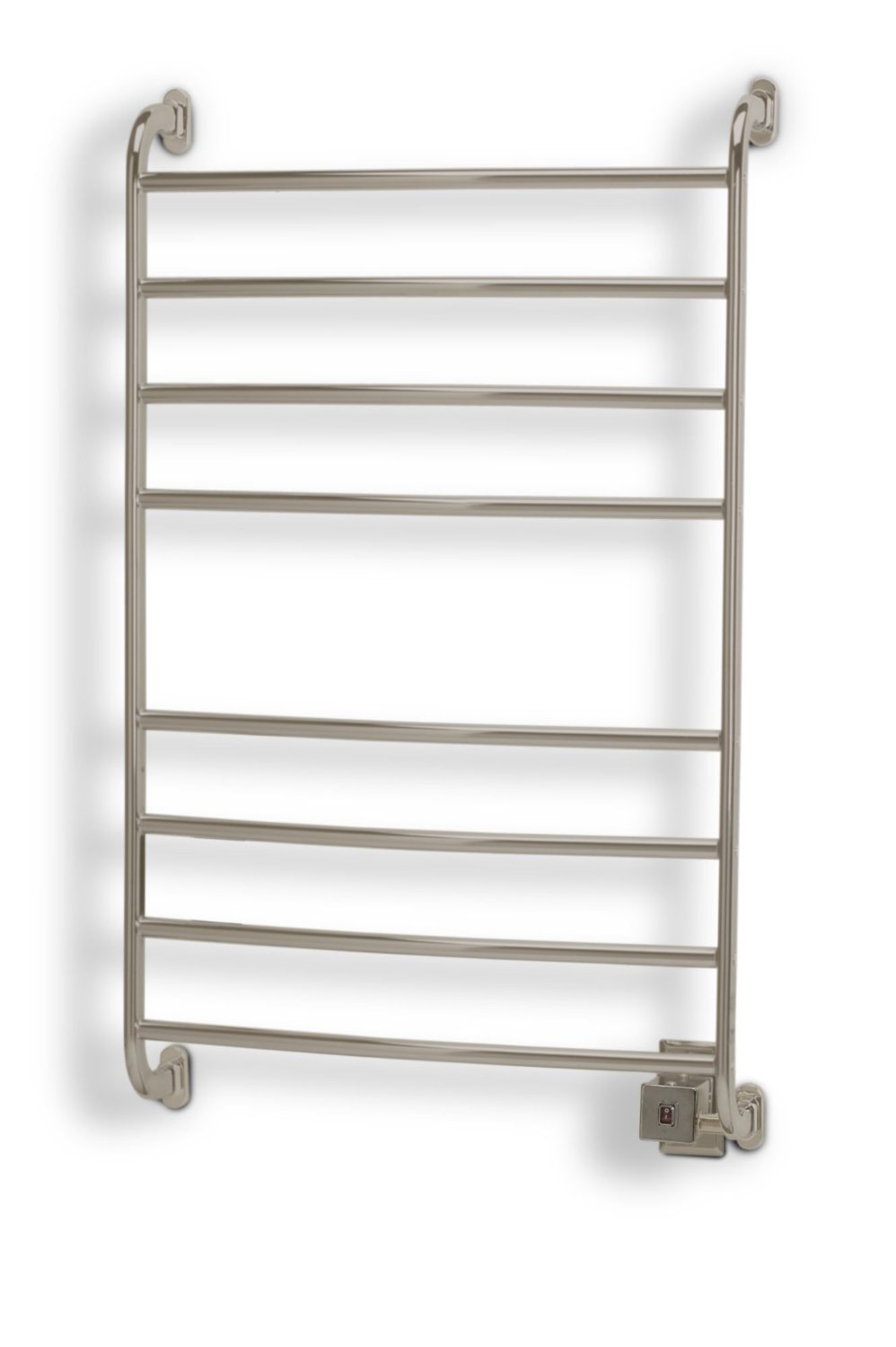 Enough talk about the cabin shower heads, let's talk a bit about rail ones. Rail towel warmers are preferred by the majority of the users because they take such a small amount of place that they can be fitted anywhere. The Warmrails HSKS Kensington is a great looking towel warmer which can be mounted to the wall of your bathroom, and it comes in 2 colors to match your bathroom design. It comes in Chrome Finish and the Nickel finish and in my opinion, both of them look amazing.
Warmrails has been producing towel warmers since 1999, so you can say that they have a lot of experience in this business.
This towel warmer has 8 warming bars, which means you can warm multiple towels or other things at the same time. This towel warmer runs 24 hours a day which means you can use it whenever you want. Don't worry about the electricity, because it only uses 105 watts of power to warm your things. That's pretty low compared to the others. Don't get me wrong, you can still turn it off and on using the switch.
It's a pretty durable towel warmer which can last you for a few years, so you won't have any problems replacing or thinking about buying a new one anytime soon.
The only thing is that it doesn't make the towels 'hot', they get more of a 'warm' feeling and that depends on your personal preference. Some people like to have their towels burning and some just want them to be warm.
1. Amba RWH-CP Towel Warmer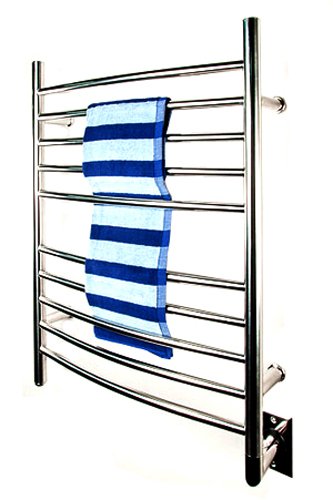 To finish off this best towel warmer list, we are going to finish it with the Amba TWH-CP. This is also a wall mounted towel warmer which takes a little space.
It heats very quickly so you can just put your towel in it right before you go in the shower and it will be warm when you get out. It's a simple towel warmer that gets the job done as it should. When we look for a new product we always check the durability, and the Amba RWH-CP seems to be pretty durable, so you can use it for multiple years without having a problem.
The only thing bad about rail towel warmers is that you have to install them yourself. It's not a hard process but if you've never done any similar installation before you might need to follow an installation guide that can be found easily on the internet.
Overall it's a very nice towel warmer and it's very economic. You won't even notice a difference in your electricity bill even if you leave this running all the time. I would recommend this towel warmer to any family that has over 4 members in it. It's affordable and gets the job done well.
Why Should You Purchase A Towel Warmer
A lot of people see it as unnecessary to purchase a towel warmer, but i insist that you should try one out. It will be one of the best decision you will make for yourself and your family. Having a warm towel or bathrobe after you get out of the shower on a cold winter day is one of the best feelings in this world.
They aren't that expensive, so I would say it's not something that you have to think a lot about. They are also generally very small so you can fit it inside your bathroom without a problem.
Towel warmers used to be a very luxurious thing, and you could see them only in expensive 5-star hotels, but nowadays newer and cheaper versions came out that are suitable for every house so you shouldn't miss out on the chance to purchase one.
Types Of Towel Warmers
When towel warmers first came out, they were simple and very expensive. However, nowadays manufacturers made it possible so you can find a lot of different types that will suit your bathroom. If you are unsure which type to get, I will list below the most common types and their pros & cons.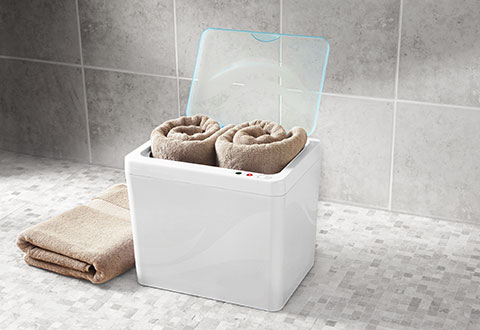 Cabinet towel warmers are usually very cheap and portable which means you can take them around the house easily. These are usually very small and you can't fit a lot of towels into them, but there are also bigger versions which can handle 10-20 towels at a time. If you want to buy one for a hotel or motel, then you should go with the big one, however, if you want one for personal use then a small one should do the job.
These are also usually very small, but I don't like their design and I think they don't look good in a bathroom.
Wall Mounted Rail Towel Warmers
These are the most common ones and can be found at any luxurious hotel. These are also good for using in your house, especially if your family has over 4 members in it. They are very affordable and they don't use too much electricity to warm up the towels. You can let them run for 24 hours a day and you won't notice a difference in your electricity bill.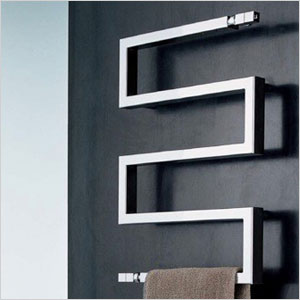 These are preferred by a lot of people because they don't occupy too much space in your bathroom. Bathrooms are usually small and putting in extra equipment can be hard sometimes, but this type of towel warmers won't be a problem.
Freestanding Towel Warmers
These look very similar to the wall mounted rail towel warmers, but you don't have to mount them to a wall. You can take them around the house easily like the cabinet ones.
They don't take up too much space and are pretty quick at warming up towels. All you need to do is plug it into a power socket and you're good to go.
Conclusion
Once again, I really insist you try one out because I guarantee you that you won't regret purchasing a towel warmer. They are affordable, good looking and they do their job perfectly. So if you just got your paycheck, then consider spending it on a towel warmer, it will be one of the best investments you will make for yourself and your family. I hope this article helped you choose the best for that is suitable for you, and if you have any questions or suggestions, please do not hesitate to contact us for anything!
[toc]